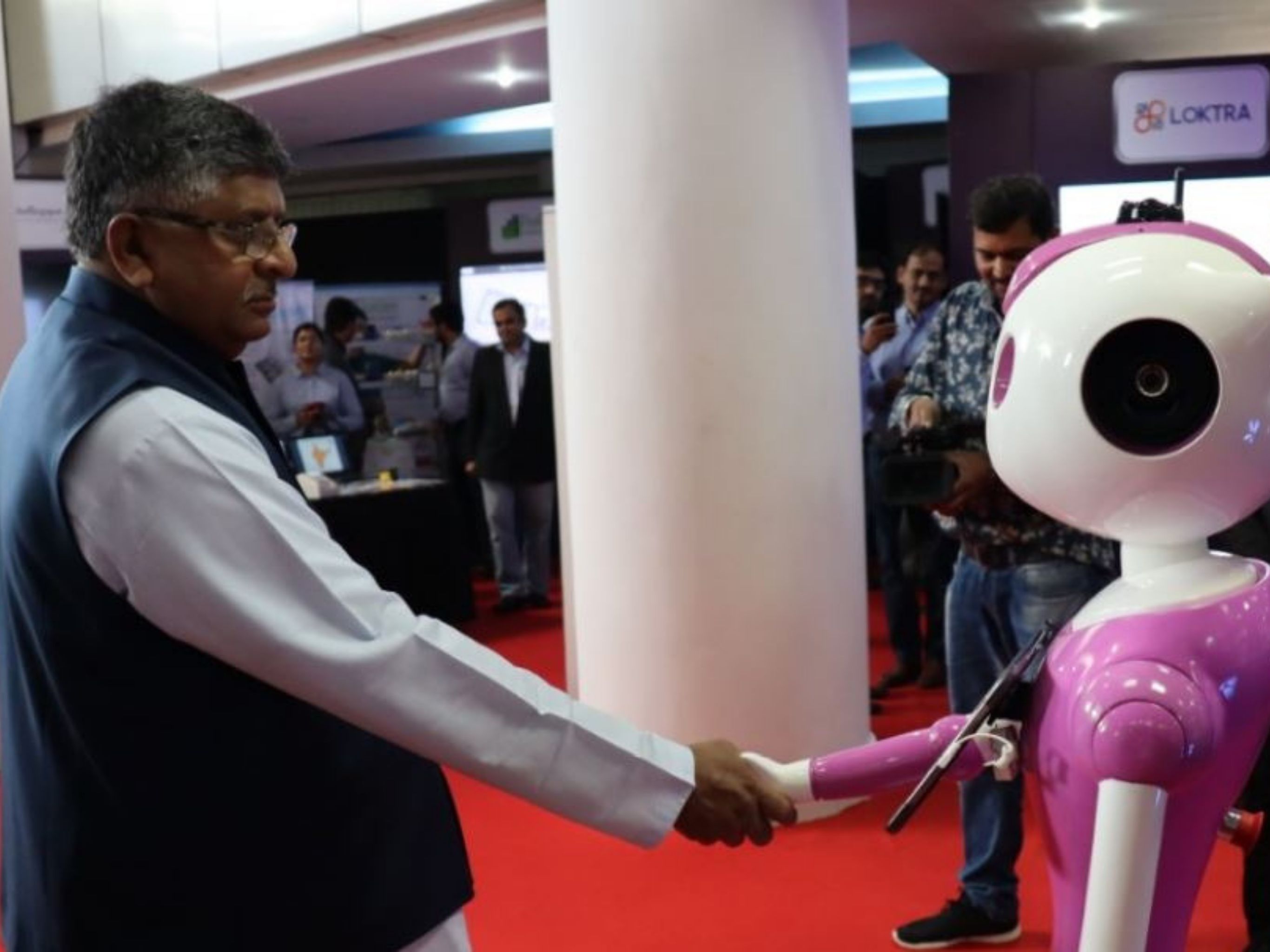 Mitri robot recently added the name of yet another political heavyweight in the long list of VIPs whom it has met so far at various events around the nation.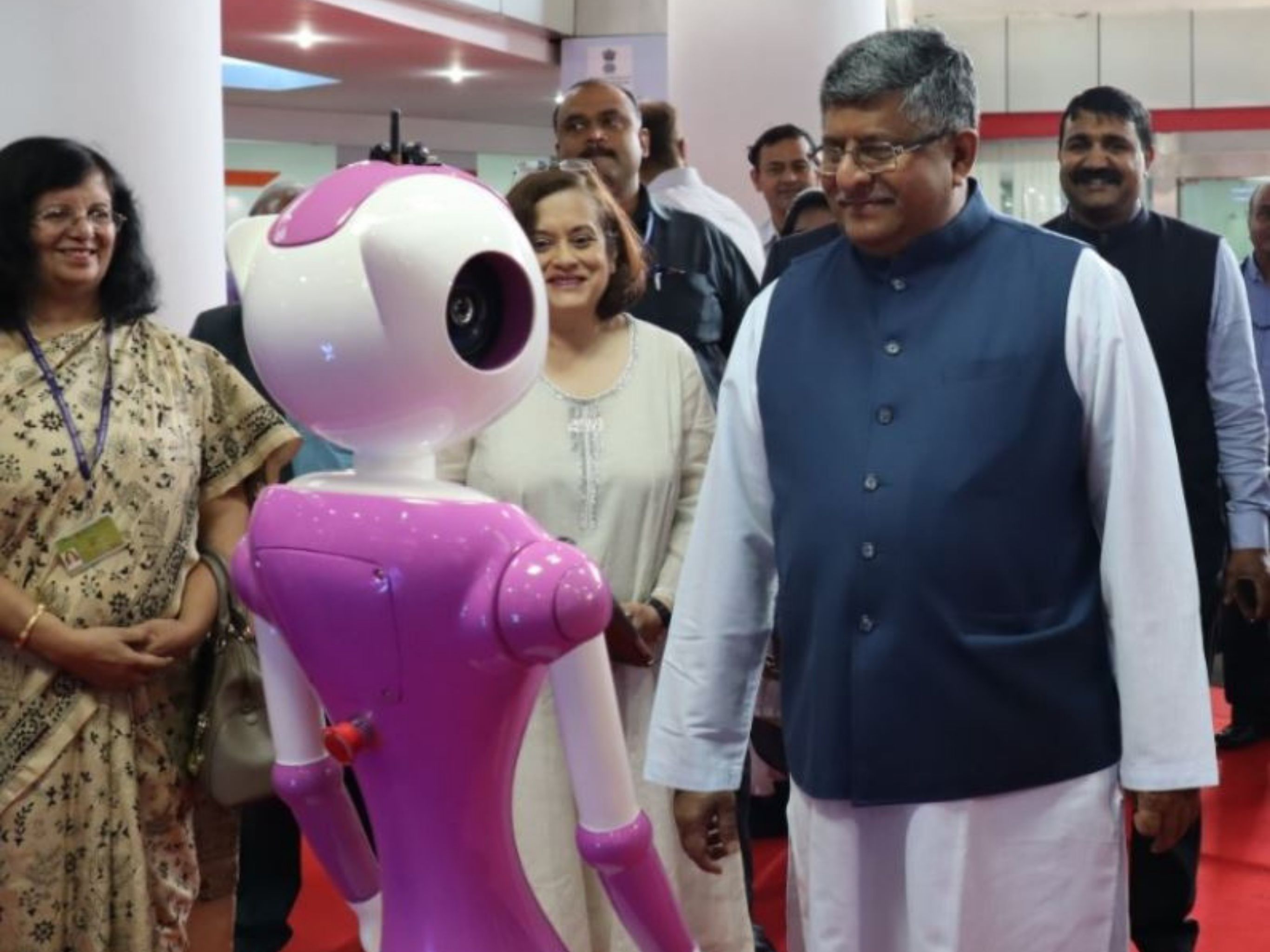 Mitri had the opportunity to welcome our Honorable Union Minister Shri Ravi Shankar Prasad who was on a visit to Bengaluru to attend the ET start-up award.

The visit to the COE IoT (Center of Excellence IoT & AI in India) was more or less impromptu.

Mr Ravi Shankar Prasad paid a visit to the co-working space, which houses multiple start-ups and boasts of a unique innovate lab for rapid prototyping, as it was him who inaugurated this ambitious facility back in the year 2016.

The folks at Nasscom planned to make the visit unique by having Mitri welcome and surprise him for his thoughtful gesture of paying a visit despite a tight schedule.

The humanoid had a short yet fun meet & greet session with Shri Ravi Shankar Prasad as evident in the pictures below.

Post the meet & greet, the BJP stalwart quickly proceeded to meet the shortlisted start-ups, 12 of them in all, who were waiting eagerly to showcase their product/service.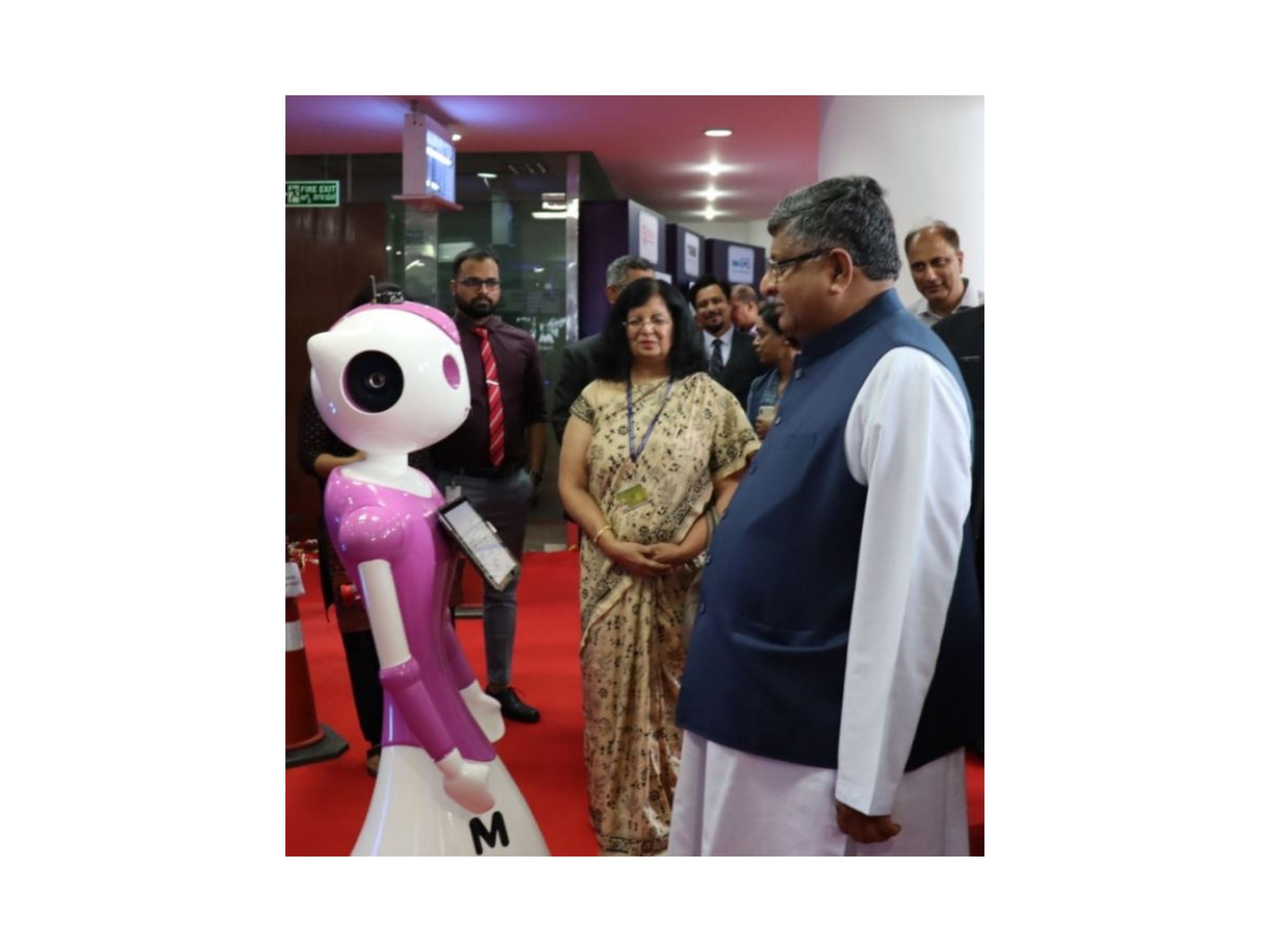 The Centre of Excellence for IoT was announced in 2015 as a part of Digital India Initiative by the Prime Minister Narendra Modi to boost the IOT ecosystem in the country.

The centre, which acts as a co-working space, is being operated with a single objective to create innovative applications and bring together start-ups and experienced corporate players under the same roof.

Mitri is currently a part of Nasscom's CoE IoT facility as a digital companion.
Excited to meet Mitri, drop in at the COE-IOT office someday and say "HI" to the charming lady robo.